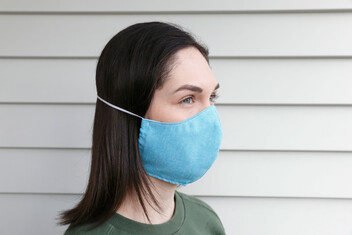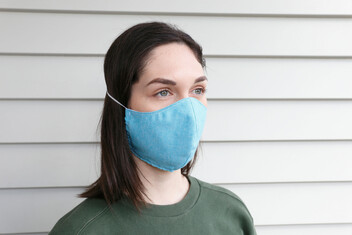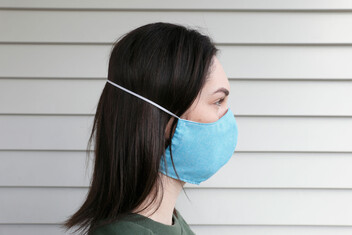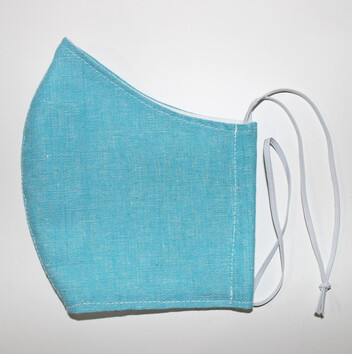 Aqua Cotton-Linen Face Mask
Kiwi Wheat Bags
Sale $15.95 $7.97
Washable reusable face mask, with 2 layers hand crafted in New Zealand. The inner layer is 100% cotton and the outer layer is a cotton-linen mix in a soft aqua colour.
The mask is shaped to give great coverage allowing it to sit under the chin and not ride up. To assist with a great fit we have elastic that is worn around the head and back of the neck. The mask can still be quickly and easily fitted and removed.

If you prefer to have elastic that fits around the ears our mask can easily accommodate this, the elastic just needs to be cut and retied.

All masks come individually packaged in clear cellophane bags with full washing instructions which have been taken from the Ministry of Health website.
MUST BE WASHED BEFORE USE
NOT A MEDICAL/ SURGICAL MASK
100% reusable and machine washable
Due to the nature of this product it is non-returnable.
Size guide:
Large - measures 16 cm from top edge to bottom of mask and 13 cm from middle of nose around to side of mask. Fits most men and some women
Medium - measures 15.5 cm from top edge to bottom of mask and 12 cm from middle of nose around to side of mask. Fits most women and teenagers and some men
Small - measures 14 cm from top edge to bottom of mask and 10.5 cm from middle of nose around to side of mask. Fits most 7-12 year olds
Xtra small - measures 12.5 cm from top edge to bottom of mask and 9 cm from middle of nose around to side of mask. Fits most 3-7 year olds
SKU: 10110-3