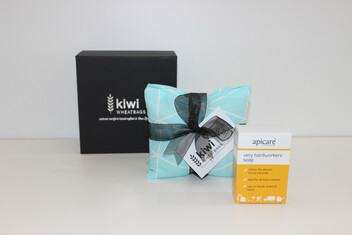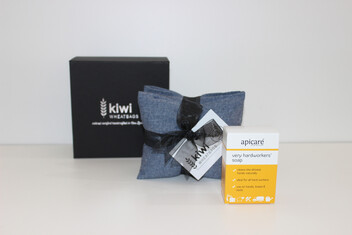 Hardworkers Gift Pack
$39.95
The perfect gift for that hardworking person in you life.
Our Hardworkers Gift Pack Includes...


A Kiwi Wheatbags Cotton Wheat Bag (Ribbon Wrapped), and an Apicare Very Hardworkers Soap (both proudly made in New Zealand).
Kiwi Wheatbags cotton wheat bags can be frozen and used cold to reduce bruising and alleviate swelling. Or warmed to soothe aches, pains, sore muscles and tension around the neck.
Apicare Very Hardworkers Soap is a creamy vegetable soap made from pure plant oils and finely ground pumice to clean grubby hands, feet and knees naturally.
If you would like us to add a little card with a special message for your gift pack recipient, write your message in the box provided when you enter your shipping details.
SKU: 10000-41